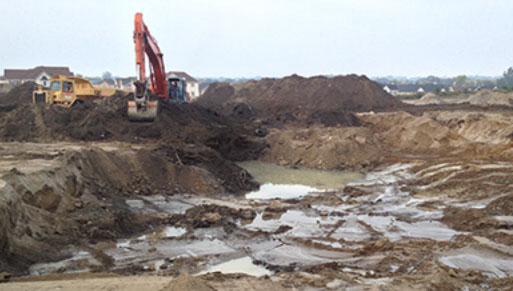 Committed to total quality, Moretti provides a cost-effective and timely solution on projects where excavation is needed or where contaminated soil cleanup is required. Most recently Moretti Excavating Limited has been able to add to their list of services that we can provide with respect to environmental matters.
Such services include:
The excavation of contaminated soil and arrangement for its treatment and disposal.
The management and removal of underground storage tanks, containers, and contaminated piping.
The treatment and management of contaminated groundwater with the use of various suction services.
On-site management of contaminated soil.
Moretti has worked with many of Ontario's leading consulting firms, government agencies, and developers.  For this reason we have begun the clean up numerous industrial, commercial sites that have been subsequently re-zoned as residential and parkland environments.
We would be pleased to provide quotations, references, and specific information on successful construction projects.